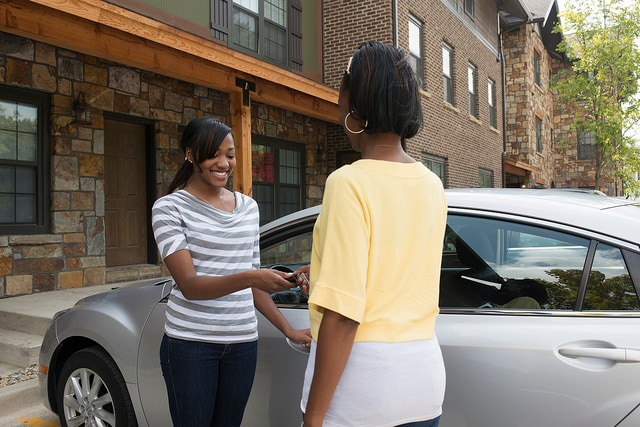 Image courtesy of State Farm on Flickr.
Buying your teen's first car can be quite stressful, since, right from the start, you and your child probably have two completely different perspectives on the situation. While you, as a parent, face the idea of your teen driving a car with fear and dread, your child just can't wait to get the keys, and hit the road. While you, naturally, aim for something safe and reliable, your teen wants a flashy and cool car to show off in front of their friends. Well, here are 10 tips to help you bridge these differences and buy a car that both you and your teen feel good about.
#1 Get your teen involved
It's crucial to involve your teen in the research and decision making steps of the car-buying experience. Not only can this help you manage your teen's expectations, but it's also a great way to teach teens responsibility, make them realize the financial implications of the situation, and most importantly, help them make smart choices. There's no doubt that safety will rank higher on your teen's priority list if you, for example, provide them with shocking teen driving statistics, or the fact that sporty cars are particularly expensive to insure.
Moreover, be sure to let your teen pick one or two features of the car (e.g. the stereo system, or the color). Though you as a parent are the one making the final decision, your teen will feel much better about the whole process if they know they had a say on their future car.
#2 Set the budget
Buying a car is a big investment, and before you choose one, you should do the math and sit down with your teen to discuss how much your family can afford to spend on the car. Be sure to include the costs of insurance and upkeep in your budget calculations, as well.
Keeping your teen involved in the financial aspect of the car-buying process will help change their initial temptation to target a luxury car, and give them a more realistic expectation - and that is something that the family budget will surely benefit from, especially in today's economy.
#3 Share the costs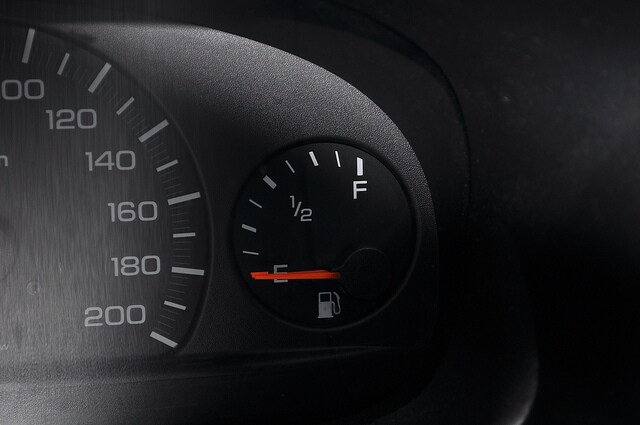 Image courtesy of Jeena Paradies on Flickr.
While you're deciding on the budget, you should also ask your teen to contribute in some way. Naturally, you don't want your child to go into debt over their new car, but it's important for them to learn the financial responsibilities that go with owning and driving a car.
For example, your teen can help pay for car insurance, or gas - since you'd probably rather not cover the cost of filling you teen's tank each week. In any case, make sure you and your teen are on equal terms as far as future costs are concerned, well before purchasing the car.
#4 Educate your teen
Buying a safe and reliable car is important, but making sure that your teen knows how to drive in a safe manner is even more important. So, make sure you send your teen to a quality driving school, where they can learn about the inner workings of a car, and get the proper training on safe driving.
You, as a parent, can also help by becoming aware of your own bad driving habits. If you want to be a role model, you should make sure you're never speeding, driving drowsy, texting, or talking on a cell phone.
#5 Opt for safety
Motor vehicles are the leading cause of teenage death, so, no matter what car model you eventually buy - it has to be safe and reliable. Vehicle size, crash test performance, and safety features are, therefore, some of the most important factors you should consider when it comes to the choice of your teen's first car.
Check for safety features like an anti-lock brake system, electronic stability control, and airbags. When it comes to size, lighter and smaller vehicles generally don't provide as much protection as bigger, heavier ones. However, you should also avoid the largest cars, such as trucks and SUVs, since they can be hard to control and manage, especially for an inexperienced teen driver. Generally, midsize sedans are considered to be the best for teen drivers, in terms of safety and maneuverability. In addition to size, you should also consider crash test results for the car. For example, you can find the safest models listed in Top Safety Picks on the IIHS website.
#6 Go for a late-model used car
It's generally thought that it's best for a teen's first car to be a used one. In fact, many would argue that you should never buy a brand new car for your teen. There are several reasons behind this logic. First of all, though it's true that new cars are less likely to have maintenance issues, buying one means that you have to pay more for both the car and its insurance - and the insurance premium on a new car driven by a teenager is notoriously high.
What makes this type of investment usually not worth it, is also the fact your teen has very little driving experience, and will probably scratch the car within the first year. Moreover, you don't need a new car to be sure you'll get the current safety technology. Plenty of used cars come with a variety of safety features, such as airbags and anti-lock brakes. Also, used cars that are only a couple of years old are less expensive to repair. However, a car that is old and needs a lot of work is something you should probably avoid, unless you're a professional mechanic, and can do the repairs yourself. All in all, the best way to get what you want and save money when buying a teen's first car, is to buy a late model used car.
#7 Save on insurance
Since teenagers have the highest accident rate among all drivers, it's quite clear why teen auto insurance is so expensive. In fact, that's yet another reason for you to choose a safe car for your teen. As opposed to high-powered sports vehicles, reliable and safe models will help keep your insurance costs down.
Additionally, most insurance companies offer "good student" discounts - a great incentive for your teen to study up! Many of them also offer discount for successfully completing an approved driver education course - which is one more reason to follow our #4 tip on the importance of educating your teen driver.
#8 Take a test drive
When you think that you've found the right car, your teen should give it a test drive. This is not only a chance for you to get a feel for the car yourself, but it's also an opportunity to see your teen behind the wheel of that particular car, and check how he or she handles and controls the car.
If possible, test the car for different driving situations, roads, and curves. Ask your teen what they thought about the ride: Was the seat comfortable enough? Was the car easy to handle? Were the controls easily accessible? All the info you get should help you decide whether the car is a good fit for your teen.
#9 Do a background check
If you opt for a used vehicle, it goes without saying that you should check it over thoroughly before buying. Inspect the car during daylight hours, since it's easier to spot paint flaws that may signal previous repairs.
Furthermore, it's highly recommended that you have the car inspected by a professional mechanic. It's an additional cost, but you want to be sure that all the driving components are in good condition, and that your teen will be driving a safe car.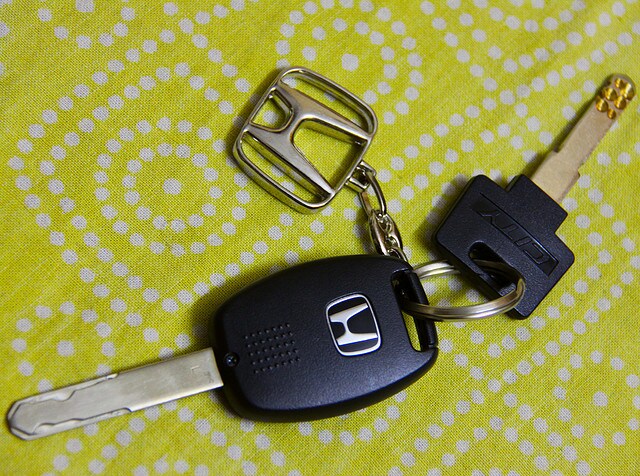 Image courtesy of Rukna on Flickr.
#10 Set the boundaries
Before you hand over the car keys to your teen, you should set down some ground rules. No drinking, texting or speeding - those are just some of the basic requirements your teen should follow. To make sure you've covered all the necessary safety issues, you can print this Parent-Teen Driving Agreement, sit down with your teen, and discuss each rule and guideline in detail.