Brake Repair
Brake Repair in Lee's Summit, MO
The brakes on your Honda are one of the most vital components to your safety and your vehicle's performance. So it should come as no surprise that keeping them in optimal condition is a must. The experts at Lee's Summit Honda are here to help you ensure that your brakes are in their best possible condition so that you can have confidence in the performance and braking speed of your Honda. If you're already noticing signs of wear or your braking feels unusual, then it's time to visit our Honda service center.
We make it simple for you to care for your Honda — simply schedule a service appointment online or visit our Honda dealership at your convenience. You can get directions to help plan your trip. If you have any questions or prefer to schedule an appointment over the phone, our service experts are happy to assist when you contact us online or by phone at (816) 875-0702.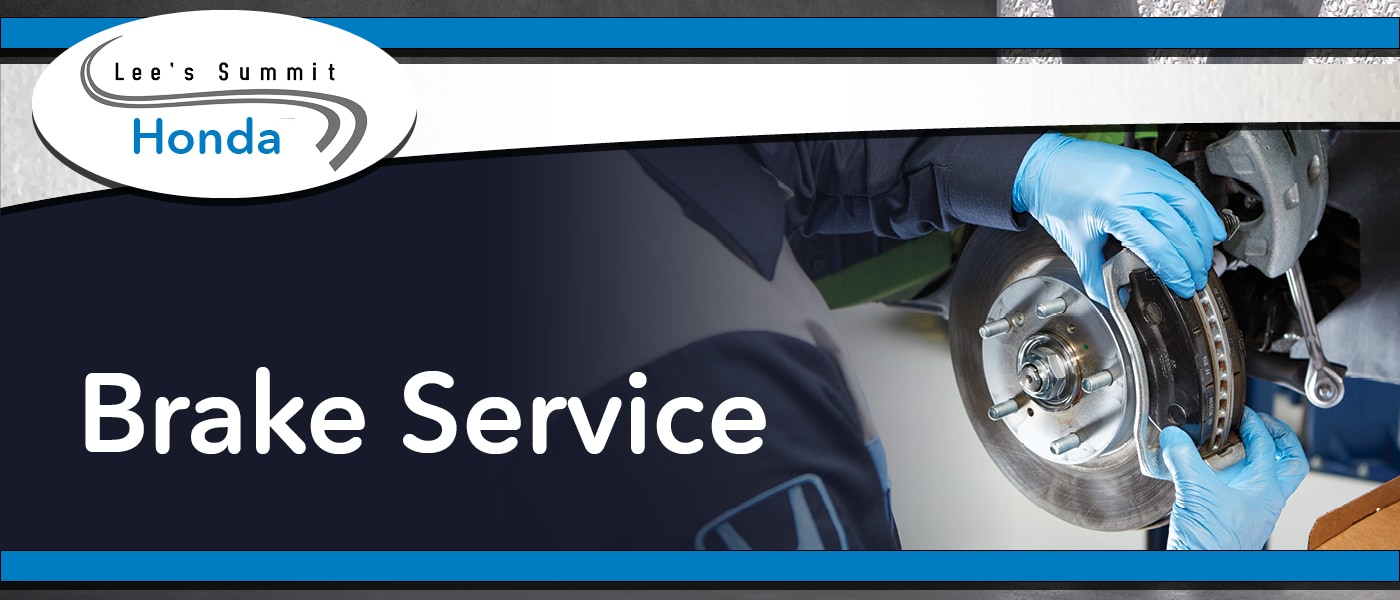 When Should I Check My Brakes?
While there is no set time frame for how often you should check your brakes, as this varies depending on how you drive and how often you drive, it's a good idea to have them checked at each factory-recommended service interval. In between those visits, there are various ways that you can visually and auditorily check your brakes — unusual sounds such as grinding or squealing, visibly more brake dust than usual, or the slightest decline in braking performance, you'll want to visit our service center as soon as possible.
Auto Service Coupons in Lee's Summit, MO
We offer various specials to help you save on popular services at our Honda service center. See what's available, and because our specials frequently rotate, be sure to check back often for additional opportunities to secure a great deal.
Brake Pad & Shoe Replacement
Brake pads are one of the more commonly replaced components of your brake system. These are the parts of the braking system that come into direct contact with your rotors and calipers to generate the stopping power of your vehicle. Select Honda models are equipped with brake pad wear sensors to alert you when it's time to replace them.
Anti-Lock Brake System
The anti-lock braking system (ABS) of your Honda is a complex system that works in conjunction with other vehicle systems to bring the vehicle to a complete stop during situations where hard braking is detected. Recent-year Honda models include an integrated ABS light within your gauge cluster that will illuminate when the system is active or an issue with the system is detected. During normal driving conditions when the vehicle is in motion and you are not actively decelerating, this light should not be illuminated — if it is, the service team at Lee's Summit Honda offers anti-lock braking services. Other indicators you may need to visit us for an inspection are changes in braking pressure or brakes that feel consistently engaged.
Parts Specials in Lee Summit, MO
In need of parts for your Honda? View our available parts specials for chances to save on popular components and accessories.
View Specials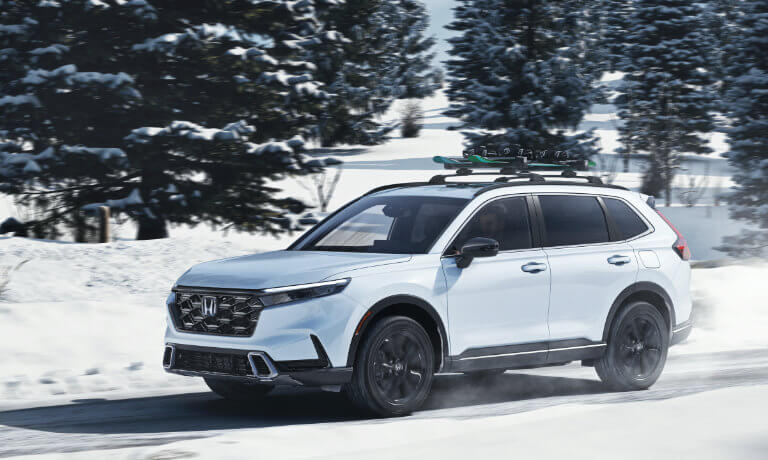 Brake Service Near Me
If you're looking for Honda brake repair services near Lee's Summit, MO, look no further than Lee's Summit Honda. Our professional service team can assist you with a wide range of brake repairs and diagnostics. You can schedule a service appointment online or by contacting our team at (816) 875-0702.
Make an Inquiry
* Indicates a required field