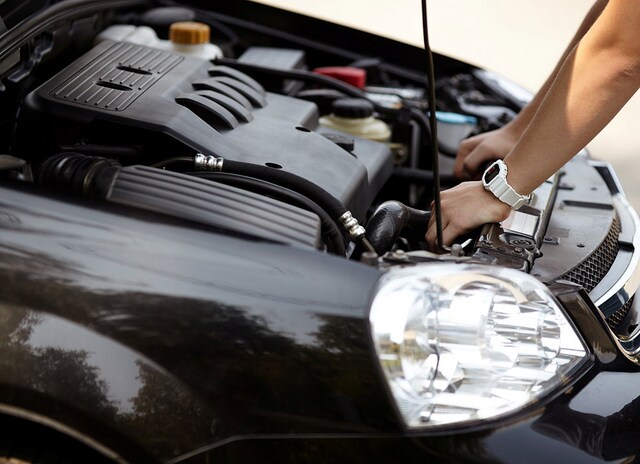 This is your one stop for all things service. If you're a gear head or someone just looking for a little more info on car maintenance, this page is a great resource for you. Discover more about the ins and outs of your car, especially those 'Under the Hood'. You can also learn about our services and what we can offer you at Lee's Summit Honda.
Maintaining your vehicle is very important! If you want your car to keep running and serving you for many years to come, you need to take care of it. It can be a bit time-consuming, but it is worth it in the long run.
For the most convenient service options, visit us at Lee's Summit Honda. You may be asking yourself…why should you trust us with your vehicle? Well…we will gladly answer that question!
Customer Service
Everyone here at Lee's Summit Honda is here for you. We want to have a personal relationship with you and your vehicle. We keep a record of the service history to help you maintain service knowledge of your car, which will help you with any future needs. We will serve you with a positive attitude, as we value you as our customer.
Trained Technicians
If you get your car serviced with us, you will have experienced technicians working on your vehicle. Our specialists are highly trained by the manufacturer and know how your vehicle is supposed to run. They also know the maintenance schedule of each vehicle and can help you keep on top of servicing needs.
Value of Time and Quality
We keep most parts on hand which helps aid in a speedy repair. We use manufacturer parts, which are specifically designed for your vehicle. Sometimes the parts may even be under warranty, so you may not even have to pay for the new parts!
Warranties
We service all warranty issues and any manufacturer recalls. We also guarantee our work, so you will have peace of mind when you bring your car to our dealership for servicing.
Many car owners choose to go for a 'cheaper' fix, but you'll pay for that in the long run. We guarantee that you will have a positive service experience. Come visit us at Lee's Summit Honda, as we provide high-quality services at value prices!
Keep reading for tips and information on the importance of Oil Changes, Car Battery replacements, and Transmission Servicing.